Jewelry Store in Worcester County, MA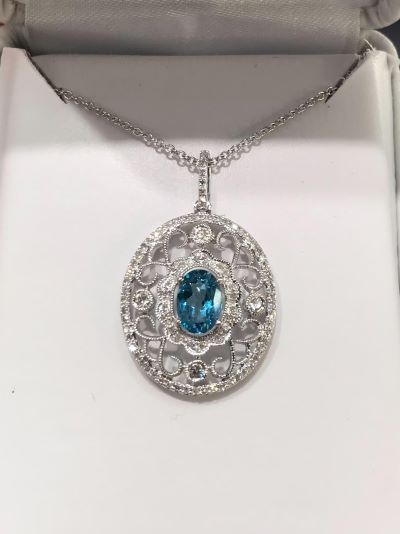 The service at Pattie's Jewelry, Inc. is unique because we truly care about our customers. If not in stock, we'll order it for you at no extra charge and we'll make sure you love the piece you leave with. We provide high-quality jewelry from the heart. That's how we've been doing business since 1985.
View Products
Pattie's Jewelry, Inc.
Pattie's Jewelry, Inc. has been the premier jewelry store in Worcester County, MA for over 30 years. Our unique selection of merchandise includes diamonds, pearls, watches, bracelets, rings, necklaces, mother's rings, religious jewelry,estate jewelry gift-catalog items and more. We carry quality collections from the Cape Cod Collection, Galatea, Citizen Watches, Camelot Bridal, Wind and Fire, Convertible, Angelica and more! Want to make your purchase even more personal? We offer engraved merchandise available for special order. We also offer laser-inscribed personal messages on diamonds, 1 Ct. or larger, up to 32 characters at no extra cost. For your convenience, we also provide free jewelry cleaning.
At Pattie's Jewelry, customer satisfaction is our number-one priority. We will not stop working until we exceed your expectations! Our team can stay after hours if needed for special orders to ensure you can pick up your purchase. To help you with financing for that special gift or engagement ring in Worcester County, MA, we offer layaway for up to three months at no additional charge. If an item you want is not in stock, we can get it for you at no extra cost, if not satisfied you're under no obligation! We offer these exceptional services for free, because we believe you shouldn't have to pay extra to get exactly what you want. Stop by today to enjoy our many service advantages:
We are locally-owned and -operated, established in 1985.
We provide free layaway for up to three months.
Free Gift Wrapping Available
We offer diamond laser-inscription at no extra cost.
Our services include jewelry repairs and jewelry cleaning.

Get Exactly What You Want
Visit Pattie's Jewelry, Inc. today for customized service and selection that ensure you are completely satisfied with your purchase.
Contact us
Areas Served
Your go to Jeweler in Worcester County, MA! Proudly serving:
Worcester County, MA
Middlesex County, MA
Winchendon, MA
Warwick, MA
Orange, MA
Royalston, MA
Gardner, MA
Athol, MA
Templeton, MA
Baldwinville, MA
Hillsborough County, NH
Cheshire County, NH
Fitchburg, MA
Westminister, MA
Townsend, MA
Rindge, NH
New Ipswich, NH
Ashby, MA
Ashburnham, MA